Kelowna Actors Studio Academy and Studio Kidz Instructors
Named Kelowna's Best Teacher in 2013, Randy is the Artistic Managing Director of Kelowna Actors Studio. Teaching and mentoring performers of all ages (4 years of age to adult), many of his students have attended Sheridan College in Toronto, The Randolph Academy, The American Academy of Dramatic Arts in L.A. & NYC and Carnegie Mellon University, as well as internationally.

With over 170 directorial/production credits in Toronto, Ottawa and Kelowna, he was also Director of programming and marketing for the St. Lawrence Centre for the Arts, Toronto and held several positions on cultural boards. His passions include musical theatre, production, choreography, lighting/set design and performing.

Randy was the recipient of the first ever Okanagan Angel Award for his contribution to the local arts scene and received the Civic Award for Honour in the Arts - City of Kelowna in 2009. His home theatre group in Toronto, Ontario has an award named in his honour.

Over the past 12 years, Kelowna Actors Studio has successfully produced over 76 major productions, grown to accommodate over 250 students a semester and has won civic and regional awards for their contribution to the arts.
Randy has an incredible rapport working with both children and adults and is known for getting people to perform to their highest level. He is the central force behind the implementation of our creative and challenging drama and music programs for all ages including the Broadway Jr. Series with such shows as, Spring Awakening, Footloose, Sweeney Todd School Version, to name a few. His specialties include acting, musical theatre, improv, voice, mask work, script writing, scene study, choreography and directing. In Kelowna he has directed such productions Billy Elliot, Mary Poppins, The Great Gatsby and many more. He has also performed on our stage with favourite credits including Jean Valjean in Les Miserables and ZaZa/Albin in La Cage Aux Folles.
Roslyn is well known and loved in Kelowna and the Okanagan Valley as a distinguished pianist, vocal coach and music director who has participated in the 'musical' fabric of the valley for over 20 years. Hailing from Portland, Oregon, Ms. Frantz, the piano soloist, concert artist, vocal coach and accompanist has earned accolades in music since she was twelve. She began her career playing the Mozart concerto no. 21 (Elvira Madigan) with the Portland Junior Symphony. In following appearances, at the ages of 16 and 17, she played the Schumann concerto and the Rachmaninoff third with the Portland Symphony.

In 1979 her reputation as an interpreter of German Lieder was affirmed when she was awarded the coveted prize for distinguished achievement as an accompanist by the Franz Schubert Institute in Baden, near Vienna, Austria. That talent continued to flourish, and she added to her accomplishments playing for Master classes with Lotte Lehman in Santa Barbara, California where she received an artist's certificate for further piano studies with Gyorgy Sandor.
Ms. Frantz received a Master of Music from The University of Arizona and a Bachelor of Arts from Mills College in Oakland, Calif. She holds certificates from Music Academy of the West in Santa Barbara, Calif, Franz Schubert Institut in Baden bei Wien, Austria, the coveted KADAC Honour in the Arts Award from the City of Kelowna in 2005 and most recently, she was awarded the Lifetime Achievement Award by Okanagan Arts in 2011.

Roslyn's masterful musicianship, knowledge and innate ability to connect with her students has imparted upon them the art of music, the appreciation of music, the respect of music as well as the love of music. She has gained much admiration and love from performers with whom she has worked and performed as well as her students as she has a special gift of empathy for one and all.

The Kelowna Actors Studio is honoured to be gifted with her immense talent and expertise as their resident music director. Her dedication, leadership and excellence in the performing arts continues to benefit her students and the community at large. We are so fortunate to have someone of her calibre in the Okanagan.
Margaret has a BFA in Performance from the University of Alberta. She has worked as an actor and director in Edmonton, Vancouver and Toronto, co-founding a theatre company in Toronto which presented new works, site specific productions and modern interpretations of the classics. She has also worked in Arts Administration for the Tarragon Theatre, the Toronto Fringe Theatre Festival, the Toronto International Film Festival and the Abu Dhabi International Film Festival. Margaret has a Graduate Diploma in Business Administration from the Beedie School of Business at Simon Fraser University.
At the Actors Studio she developed the Kelowna Actors Studio Academy Foundation. She is the Executive Director of the Foundation and administers the Academy. On stage for KAS she has directed Annie, My Son Pinnochio, Cat in the Hat, Shirley Valentine, Crimes of the Heart, August Osage County, The Glass Menagerie and Love Letters. As an actor, she performed as Mickie in The Odd Couple: Female Version. Margaret has also been the props mistress at KAS, a dancer and a stilt walker.
Jennifer has been dancing most of her life starting as a student at the Canadian School of Ballet in Kelowna at the age of 6. She spent many summers at various dance training programs including, The Banff Center of Performing Arts and The Royal Winnipeg Ballet Apprentice Program, before continuing her training at Arts Umbrella in their post-secondary Grad Program and Company on Granville Island. In her two years there she was fortunate to work alongside many great choreographers including: Roberto Campanella (ProArteDanza), Shawn Hounsell (Les Grands Ballet Canadiens de Montreal), Joe Laughlin (Joe Ink), and Wen Wei Wang (Wen Wei Dance) to name a few. She was also fortunate enough to travel to Japan to collaborate and perform with a company of Japanese dancers for two weeks and performing at Expo '05 in Aichi.
Jennifer has taught various types of dance at Aberdeen Hall Prep School, Arts Umbrella Children's classes, Canadian School of Ballet. Jennifer has been choreographing shows for KAS since 2009. In that time she has choreographed and assisted with dance in many productions including Billy Elliot, Mary Poppins, Chicago and A Christmas Story. As well as performing in many productions including Catch Me If You Can, Cabaret and The Hunchback of Notre Dame. Jennifer has also been the Stage Manager for many KAS MainStage Productions.
Spencer is a leader in music education in British Columbia. As an accomplished pianist and conductor, he has been leading internationally award-winning ensembles and soloists for over 22 years. His bands and choirs have successfully represented Canada on 17 national and international tours including earning a Gold medal at the Millennium of Music Festival in Florence, Italy, a Silver medal at the Pacific Basin Music Festival in Honolulu, Hawaii, and 13 consecutive Gold awards at our local Whistler Music Festival.

Spencer has a passion for musical theatre. Outside the school environment he has written and arranged original musical scores for 3 full-length Broadway style shows. He has also directed dozens of professional and amateur musical theatre productions in Vancouver and Kelowna. Favourite recent credits include: The Mikado, Legally Blonde – The Musical, The Wizard of Oz, and Grease. Spencer is a music director at Okanagan Mission Secondary. Favorite recent credits include Godspell, White Christmas, Sister Act, Madagascar Jr., Aladdin Kids and Aladdin Jr.
Sarah has been dancing for over 25 years. She began dancing at the age of 3 at the Cameron School of Dance on the South Shore of Montreal. Which is where she did her ballet exams through the BATD, and earned her teachers certificate. She moved to the Okanagan in 2005 and began teaching at the Del Buono School of Dance. She recently purchased the Del Buono School of Dance and is now the proud owner of the Dance Inertia School of Dance.
In her many years of dancing, she has been trained in many styles of dance, such as Ballet, Jazz, Contemporary, Lyrical, and tap. She loves teaching and to see all of her students thrive. She's looking forward to working with the KASA students, especially after seeing many of them perform over the years on the Kelowna Actors Studio stage.
Tyler is hoping to use his past experience from both main stage and children's productions to guide his students through the process of creating an invigorating show. Tyler has performed in several productions at Kelowna Actors Studio, including Miracle on 34th Street; 9 to 5 the Musical; La Cage Aux Folles; Les Miserables; and Company; he has also worked as a crew member on mainstage productions such as Annie; Evita; My Fair Lady; Shrek; Music Man; and Mary Poppins; as well as kids class productions of Les Miserables; Rent; Willy Wonka; Little Mermaid; Anne of Green Gables; James and the Giant Peach; and How the Grinch Stole Christmas.
A teacher, Tyler is currently teaching secondary English in Kelowna, and is also the treasurer for the BC Teachers of English Language Arts provincial specialist association. Tyler presents regularly at provincial conferences and has been nominated for several awards including a teacher candidate excellence award by the University of British Columbia Okanagan, and has most recently been awarded the Affiliate Leadership Development Award from the National Council of Teachers of English (NCTE), which he received at the NCTE annual conference in Atlanta, Georgia.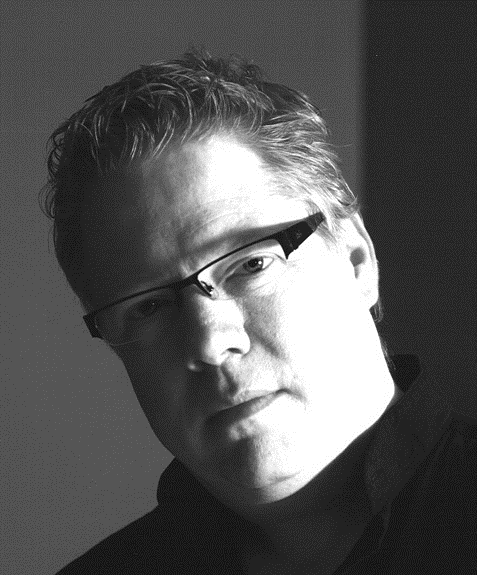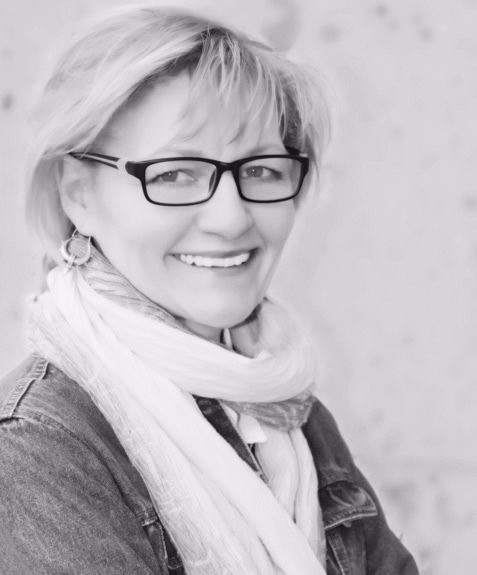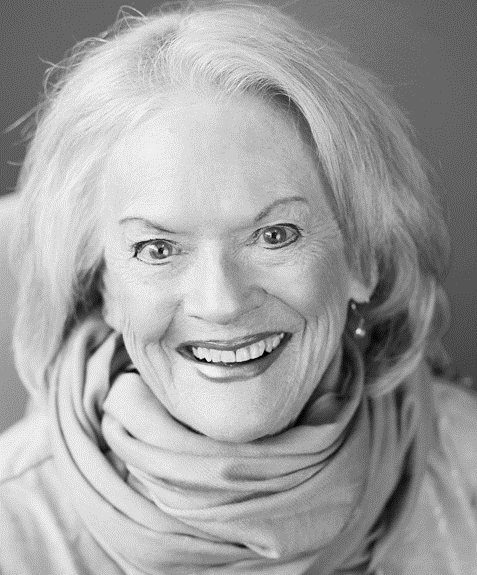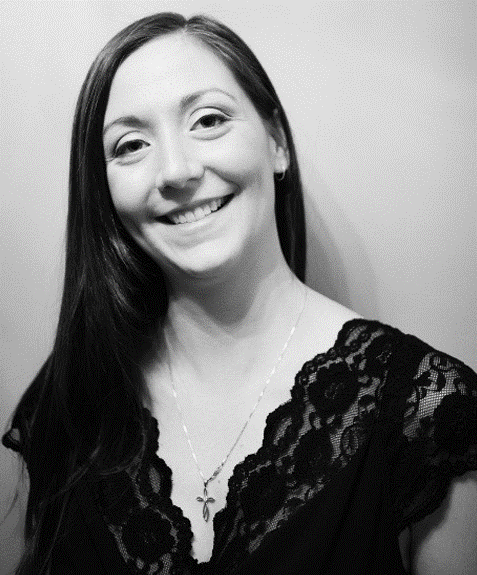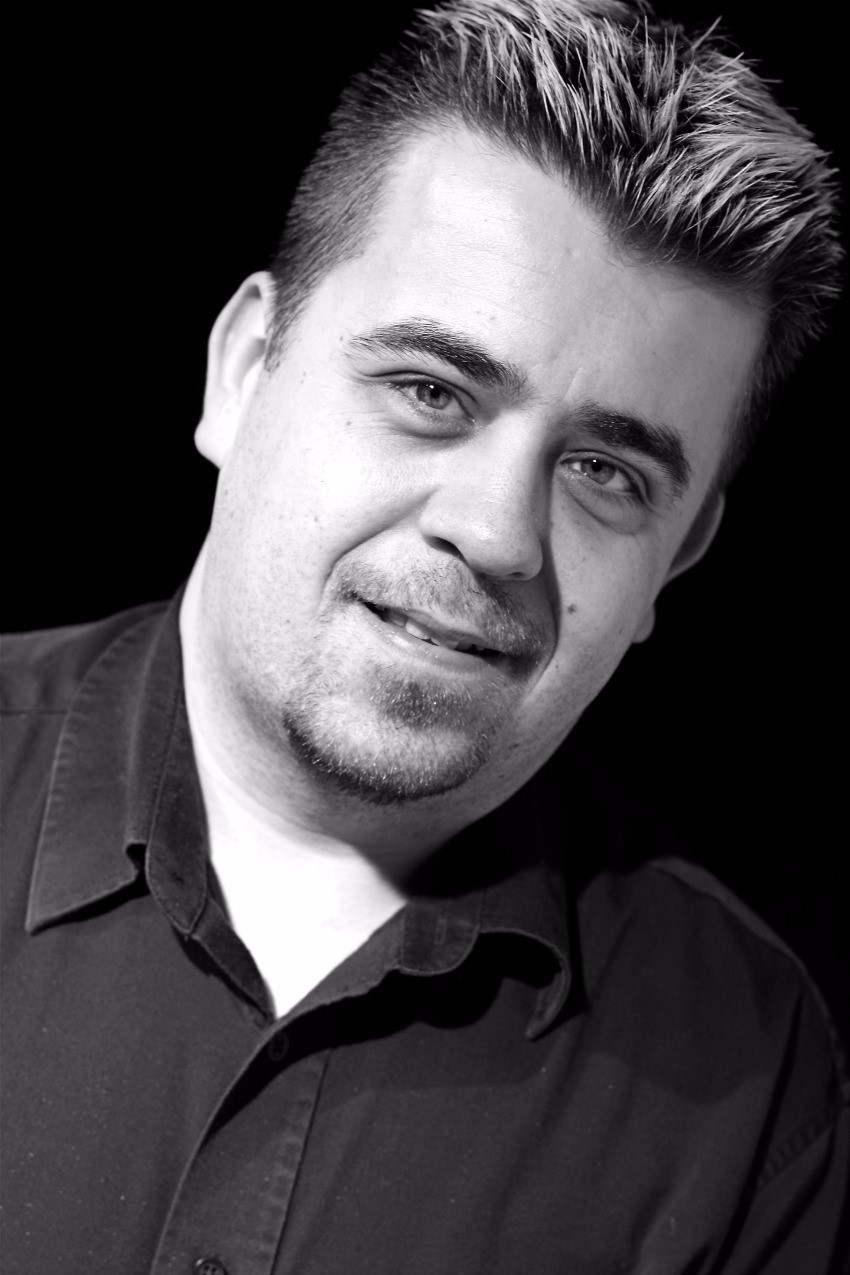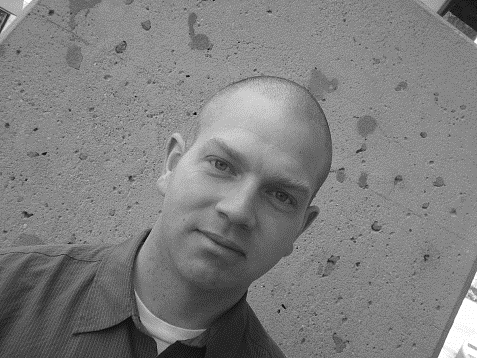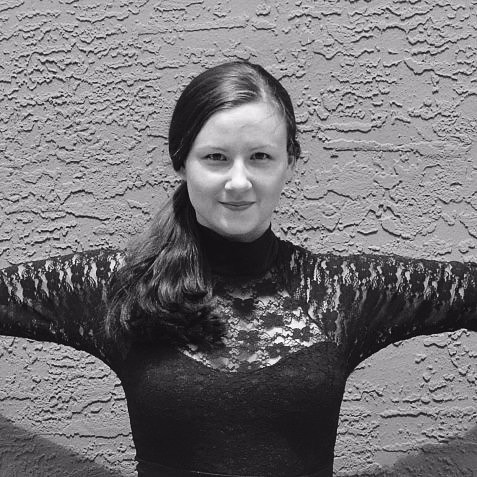 Recipient of the Young Entrepreneur award with Kelowna Chamber of Commerce for his work with KAS, Nate is also the recipient of the 2012 Okanagan Arts Award for Theatre and the 2011 City of Kelowna Civic Award for the Honour in the Arts.
Besides his full time career with McLaughlin & Associates at RE/MAX KELOWNA and maintaining his role as Executive Producer at KAS, Nate has directed and choreographed numerous productions, taught the ever popular Glee performance troupe and performed in over 28 productions for KAS totalling over 500 performances over the past 15 years. He is known for his tenor voice, tap dance and comic characters. Notable performances include Bert in Mary Poppins, Franknfurter in The Rocky Horror Show, Donkey in Shrek the Musical, Bobby in Company, Don Lockwood in Singin in the Rain, Jesus in Godspell, and the title role in Joseph and Amazing Technicolor Dreamcoat.
Prior to KAS he was involved in the local groups MASK and Encore, performing 4 summers at Grey Monk Estate Winery and numerous conventions, meeting and concerts.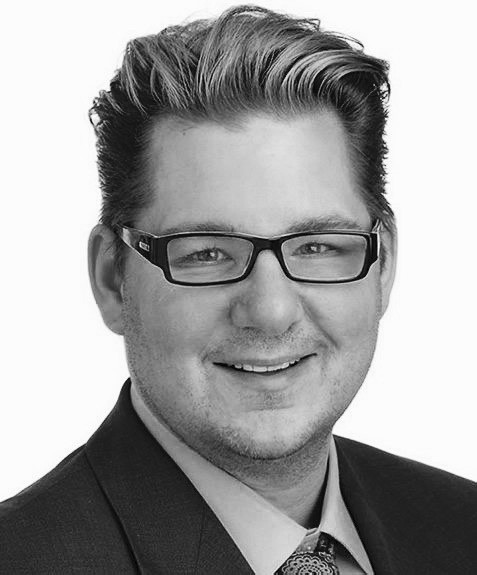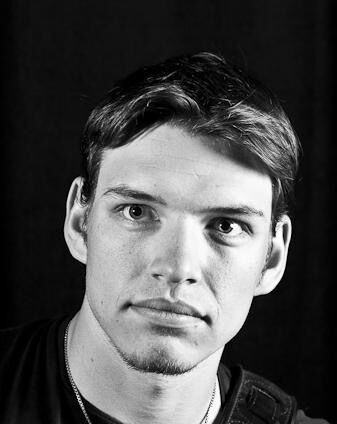 Jordan is a graduate of the Technical Theatre Program at Vancouver Island University. He is a multi-disciplinary technician who has worked extensively as an Audio Engineer, Lighting Designer, Scenic Carpenter, Stage Manager, and Production Manager. He is versed in Qlab, AutoCad and SketchUp software for elements of stage design and performance, and has Live Performance Electrical Certification (ActSafe BC) and Performing Arts Supervisor Safety Certification (ActSafe BC).
Jordan spent ten years as the Technical Director at the Rotary Centre For The Arts in Kelowna BC, where he oversaw the operation of the 326 seat Mary Irwin Theatre.
He has worked as a Production Manager for the past year with SW Event Technology, where he designed and oversaw concerts, festivals, and conferences across Western Canada, including Center of Gravity, Salmon Arm Roots & Blues Festival, and Chasing Summer. Jordan also spent several years as the Main Stage Manager at Rockin' River Music Festival in Merritt BC, and as the Production Manager for Viva Musica Society; helping produce A Chorus Line and Miss Saigon. He has been the resident Lighting Designer at Kelowna Actors Studio before becoming the Production Manager.He is a past Okanagan Arts Awards nominee in the Theatre category for his contributions to the theatre community in the region. Jordan has also consulted on the technical design of the Okanagan Mission Secondary School Theatre, and the Okanagan Innovation Centre Theatre. Jordan is the Production Manager at the Kelowna Actors Studio.
Dawn has worked professionally as a director, choreographer and performer for the last 15yrs in Vancouver BC. Select credits include: Closer Than Ever, The Wizard of Oz, Fiddler on the Roof& The Sound of Music – Gateway Theatre, The Wiz – FCP (CTC Award); Anything Goes – Metro Theatre (CTC Award & Ovation Nominee) and 42nd Street – Metro Theatre (Ovation Award). She trained at the Canadian School of Ballet, is a graduate of The Canadian College of Performing Arts, and has worked with Enpoint ENT in Japan. Dawn was a company member & first soloist with Ballet West in Oban, Scotland before moving back to Canada. She brings 20yrs experience teaching dance & musical theatre along with 8yrs in Arts Administration. Most recently as the Artistic Associate for Gateway Theatre for 3yrs. Dawn is a five-time nominee for the Ethel Tibbits Women of Distinction Award in arts.
Kate comes to us with 12 years of musical theatre experience and voice training and is a recent graduate of Okanagan Mission Secondary School. She has appeared in over 40 shows at Kelowna Actors Studio, most recently Jane in Mary Poppins, Anne in Anne of Green Gables and Strawberry in Strawberry Freckleface as well Fiona in Shrek at Okanagan Mission Secondary School. Kate is looking forward to utilizing the skills she has gained from her mentor, Randy Leslie. Not only is Kate a talented performer and instructor, but she has stage managed various productions including A Christmas Story, Billy Elliot at the Kelowna Community Theatre and Cabaret. She has been an assistant teacher for 5 years and looks forward to taking on the position of lead instructor. She recently travelled to Kenya where she volunteered her time and energy in the creation of 2 classrooms for underprivileged youth. This trip included dancing traditional African dances and traditional Kiswahili songs. Future endeavours include continued studies in arts education. Kelowna Actors Studio is ecstatic to have her as a member of our team.
Cameron has been performing since the age of seven. He is an award winning stage and television actor, director and producer. In 2011, he was the lead actor for 'La Fontaine' a television pilot that won 'Best Pilot - Drama Series' at the Banff World Media Festival. His past credits include 'The Beachcombers', '21 Jump Street', 'Neon Rider' and many more. He can been seen on television in commercials and TV series, his latest being 'Heartland' season 11 and also worked in production for the series 'Arrow'. He can be seen currently in the film 'Global Meltdown' (available on HBO), and has a film in Global Distribution called 'Devil 2.0', which he also produced. In addition to his stage and screen credits, Cameron has also been teaching 'Presence Workshops', 'Acting for Film and Television' plus 'Auditioning for Film and Television' courses for nearly 20 years.